Third Annual AdvaMed Advance I&D Summit!
Tuesday, Oct 26, 202111:00am—2:30pm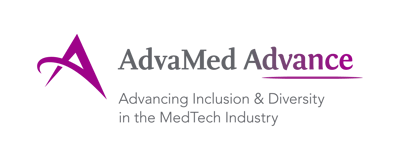 The Summit's goal is to facilitate industry-wide progress on key inclusion and diversity challenges. Our theme this year is "Recruiting and Retaining Innovative MedTech Talent." The featured speaker and session facilitator is Dr. Stefanie K. Johnson, Associate Professor of Management at CU Boulder's Leeds School of Business and a subject matter expert on diversity, equity, inclusion and belonging. Hear from industry leaders and peers and share your perspective on how your organization is building a positive, accountable workplace culture.
Find out more and register.